Rotate the radar to see its details from all angles
The EVOLIS radar speed sign
The most visible and effective Radar Speed Sign on the market
20,000+ radars installed worldwide, 4000+ in the USA.
Over 15 years of experience
The radar speed sign to meet all your needs
Easy to install
Robust and reliable
Effective traffic calming
Learn more about the EVOLIS Radar Speed Sign
Effective
With a 14" speed digits, a large text matrix display, and high-intensity LEDS, the Evolis radar speed sign is the most visible and effective at reducing speed (25% average speed reduction). It detects vehicles up to 1000 feet away with its innovative radar antenna.
Reliable
Anti-corrosive, anti-UV and entirely weatherproof, the Evolis has all of the qualities of a resistant, solid and durable speed sign even in extreme conditions:
-very high and very low temperatures
-high traffic volume areas
The Evolis is manfactured in France and guaranteed for 2 years.
Simple
Able to be installed in 15 minutes by 1 person, the Evolis radar speed sign is:
-lightweight with a universal mounting bar
-intuitive with user-friendly software for setting up the sign and analyzing traffic data
-delivered with pre-set parameters for easy installation
The Evolis radar speed sign can be installed permanently or used as a portable device and rotated to different locations regularly.
Practical and Convenient
The users of the Evolis radar speed signs appreciate its easy-to-use features :
Bluetooth connectivity so that you can stay in the car at the foot of the radar to download your traffic data and and/or update your settings
GPRS to communicate with your sign from any computer connected to the internet with our secure user interface.
Traffic Data
The Evolis radar speed sign records traffic data for both directions of the road. The sign can store data for up to 1 million vehicles, and our free software makes it easy to analyze and interpret your data. The Evolis collects the data you need to understand and take action on your traffic planning:
average speeds
maximum speeds
number of vehicles
+85th Percentiles
Compliant
The Evolis radar speed sign is 100% compliant with worldwide standards. In the USA, Evolis radar speed signs are compliant with the MUTCD, approved by DOTs and FCC certified.
Sleek and smart design
Designed as urban furniture, the Evolis radar speed sign, with its curved lines and batteries integrated into the casing, features a compact design and enhances any urban or rural environment. The Evolis radar speed sign is designed to combine performance with security, reliability with design.
Versatile
The Evolis radar speed sign can be installed for example :
in a school zone
in a residential area
in sectors with frequent accidents
at town entrances
on a road with a change in the speed limit
The messages and the colors displayed are customizable, and the speed thresholds can be set according to the speed limit where the sign is installed.
Multiple Power Options
The low power consumption of the Evolis radar speed sign and the efficiency of the high intensity LEDs make 3 power options possible:
-AC power or public lighting
-solar panels
-batteries and an external charger
Elan City is capable of of creating signs to fit your projects and/or needs. We have various versions of the Evolis radar speed sign to comply with certain state and highway regulations. If you are interested and would like to learn more, contact us today!
What our customers are saying about the Evolis Radar Speed Sign
We received our new radar speed sign from Elan City two weeks ago. It only took 15 minutes to install on to one of our posts. All I have to say is WOW!!!!
Thus far very impressed with the Evolis speed sign. The software is very intuitive and the comprehensive reports that can be extrapolated from the data the sign collects is fantastic!
For me, the best future was the flexibility of how the speeds are set and which colors flash. Our scenario included a 35 mph speed limit with a 25 mph advisory speed. The Evolis sign allowed us to set the green flashing speed for 25mph and below, amber for 25mph to 35mph and red for anything over 35mph…
We were looking for ways to create a more safe environment for motorists and pedestrians. The signs are excellent calming devices, causing people to slow down and drive less aggressively…
As a result of the calming effect these two sign have produced I have since requested funds to purchase an additional sign. The price and features of these signs are budget friendly and I would not hesitate recommending these signs to anyone looking for a radar sign…
These signs ar great. Sometimes you don't realize you are going faster than you are supposed to. It's a nice reminder for everyone!
During the first week the signs were up, the collected data said there had been a "serious impact" on slowing drivers down. People are going much slower…
Frequently Asked Questions
How to choose a radar speed sign?
Basic Radar Speed Signs have a detection range of less than 300ft, whereas the Evolis can detect a vehicle approaching at over 800ft! But once the vehicle is detected… Read more >
How long is a radar speed effective for in a certain area?
A radar speed sign is effective immediately after installation, and its impact is effective in the long term. Studies have been conducted that prove that radar speed signs in general, remain effective even after long term placement… Read more >
How does a radar speed sign work?
The Evolis Radar Speed Sign is equipped with a Doppler radar antenna within it. This radar emits magnetic waves that echo onto the first moving vehicle…… Read more >
Improve traffic safety and communication with your residents
With the Evolis radar speed sign, secure the town entrances, school zones, and accident-prone zones of your community. Easy to install and set up, the Evolis radar speed sign calms traffic in rural and urban zones. Make the right decision for your community, invest in an Evolis radar speed sign!
They trust us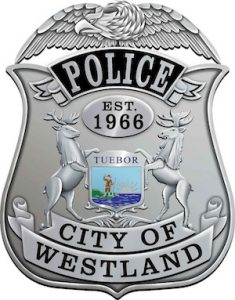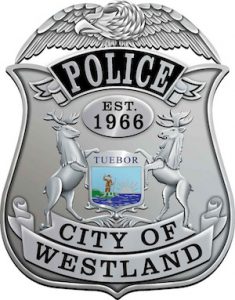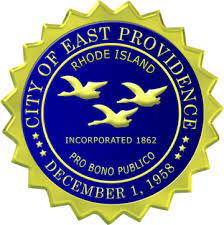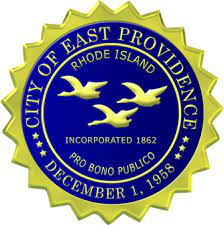 Related Products