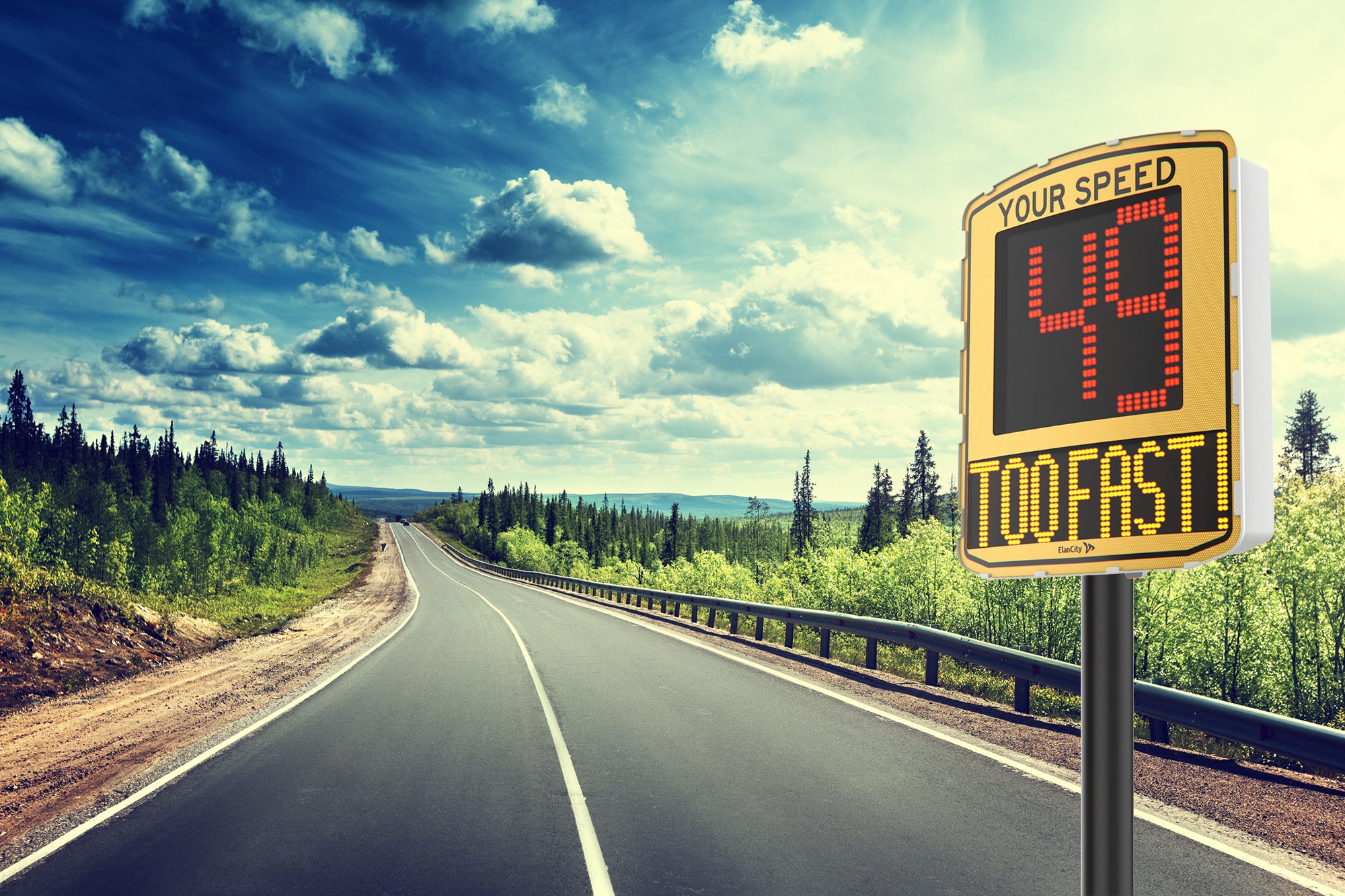 Elan City: Your Best Partner for Safer Roads
Innovative solutions for securing your community's roads.
With more than 17 years of expertise,
Elan City can help you address these three community issues:
Reducing speed and establishing preventative measures to make accident-prone areas safer
Looking for straightforward cost-effective ways to reduce speeding and restore a safe environment for local residents? Our innovative solutions will boost driver awareness of their speed, reducing excessive speeding over time.
Generating traffic statistics to help decision-making
Traffic flow is constantly evolving as communities grow and demographics change. When you are considering new road developments, you need accurate up-to-date traffic statistics to ensure you make the right decisions based on factual data. We have the equipment to help you accurately calculate your traffic statistics so you can make appropriate cost-effective changes for your community.
Broadcasting municipal information
When you need to broadcast essential community information to residents quickly and effectively, you can benefit from our communication tools. With Elan City, you can broadcast municipal information to the public and keep everyone up to date on immediate community issues.
The Elan City Products
Efficient, reliable, ecological and easy to use, the Elan City range of products are trusted by communities across the United States.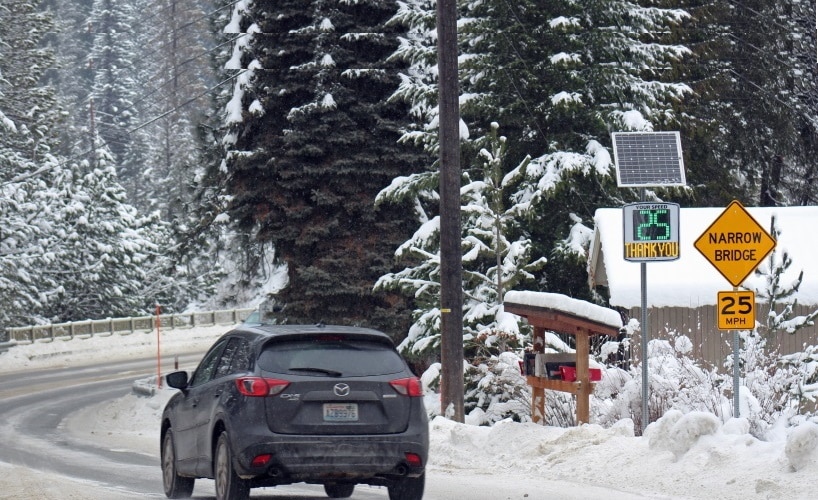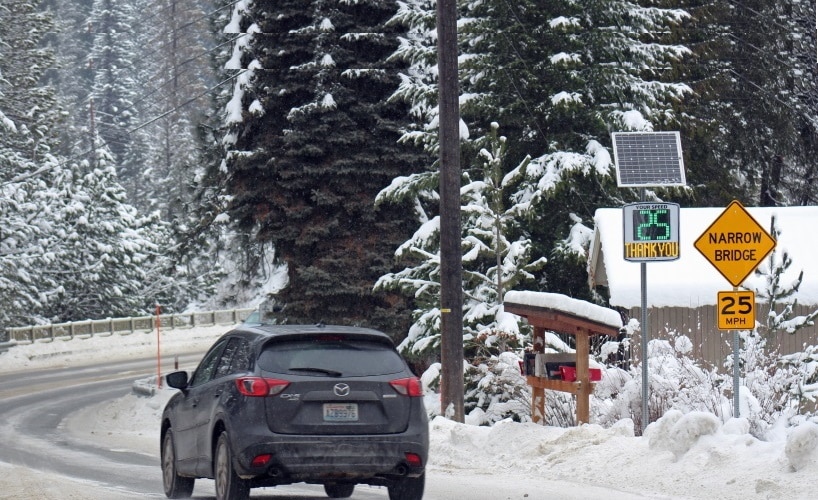 Elan City, a team trusted by communities.
Since its creation in 2005, more than 10,000 local authorities have chosen Elan City solutions.
Our Latest News
CHATHAM, NJ – The sign flashes the speed of oncoming vehicles, asks them to slow down and then says "Thank you" when the speed limit is achieved…
Elan City – Partner in Safety
Whether you are a large city, municipality, police department, county official or private community…our experts, with their extensive experience in the field (7 years on average), will help you find the right solutions for your community.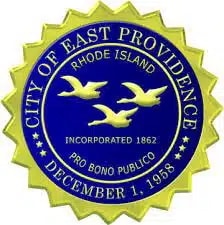 Many groups and companies also trust us to secure access to their production sites.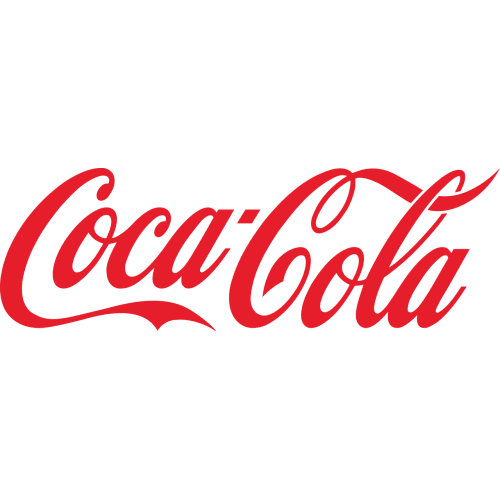 Call us today to get a quote!
We received our new radar speed sign from Elan City two weeks ago. It only took 15 minutes to install on to one of our posts. All I have to say is WOW!!!! We are so impressed with your solar powered radar speed sign we are in the process of ordering more. Thank you again!
Mr V. Milite
Public Works Director
Hanover, PA
Most vendors claim to practice the ethos of customer satisfaction. I found that at Elan City customer satisfaction is not just a saying but an applied science practiced day in and day out. The customer service department far exceeded our past experience with other vendors.
Chief Joseph A. Sinagra
Saugerties Police Department
Saugerties, NY
Thus far very impressed with the Evolis speed sign. The software is very intuitive and the comprehensive reports that can be extrapolated from the data the sign collects is fantastic!
Sergeant Jeffrey A. Boyd
Hatfield Township Police
Hatfield, PA
So far, the signs have been up for several weeks and we've got raving reviews from the local neighborhood. They are very happy with the results of their fund raising efforts and the product Elan City supplied. I would definitely recommend theses signs for rural roads such as ours and will be looking for areas to install these in the …
Josh Patrick
Assistant Public Works Director
Wenatchee, WA
I have been approached about the signs and I have recommended them to other cities in Wisconsin. We did receive a complaint from one citizen because as a result of the radar signs, trucks were slowing down in front of her and she didn't like that. That is complaint that shows the signs are doing their job and I will …
Nick Reimer
Chief Police
Manitowoc, WI
We were looking for ways to create a more safe environment for motorists and pedestrians. The signs are excellent calming devices, causing people to slow down and drive less aggressively. This is the first time we've used them, but we do plan to expand their use to other areas of the borough as we see a need.
Stephen D. Powell
Chief Police West Reading
West Reading, PA
After 60 days of being deployed I am very happy to report that I have not received one complaint from these areas in regards to speeding. I was able to program the signs to display warning messages in alternating colors and could not be happier with the results. In fact the average speed over a 60 day period was 98% …
Shad Prichard
Chief Police
Hollywood Park, TX
These signs ar great. Sometimes you don't realize you are going faster than you are supposed to. It's a nice reminder for everyone!
Donald C.
Resident
Cohasset, MA
During the first week the signs were up, the collected data said there had been a "serious impact" on slowing drivers down. People are going much slower. We have found it is the greatest tool to warn drivers just how fast they are going.
Edwin Burgwinkel
Chief Police Lancaster
Lancaster, MA
As the main roads are congested during high-traffic hours, some people use side roads through residential areas and end up speeding. The 2 Evolis radar speed signs have helped us to dramatically reduce speeding.
Lieutenant Craig Stauts
Oaklyn Police Department
Oaklyn, NJ
Within the first few days of installing the speed signs from Elan City, we noticed vehicles slowing down at our toll plazas. Installation was a breeze, software was trouble-free and the customer support was excellent. This product is definitely living up to our expectations.
Eric Becker
Director of Roadway Operations Kansas Turnpike Authority
Kansas Turnpike Authority, KS
The feedback has been very positive both from town leaders and the citizens. We move them around town in the problem areas and are always being asked when they'll be in their neighborhood. Citizens in highly traveled areas immediately noticed an impact. I have had no operational issues. I would highly recommend!
Scott Dumas
Chief of Police
Rowley Police Department, MA
We continue to receive compliments from our residents. They tell us they look forward to seeing the message entering town and appreciate the installations of the signs. They have noticed a difference, the speeds have reduced. We have had neighboring towns requesting information about the signs, to include where to purchase!
Bruce
Chief of Police
Bristol Police, CT
Our community has been very receptive to the signs, and we have received a lot of positive feedback. We have had zero problems with these units, and we have never seen the units not displaying a read out no matter what the weather conditions. We noticed a dramatic drop in speeding vehicles and complaints immediately following installation. We would highly …
Robert Taylor
Marshal
Dayton Police Dept., OH
It is going great with all (3) of your signs!  I'm very impressed with the ease of downloading info and the ease of making the reports. It has helped us with several different maintenance techniques to maintain the specific section of roadway. I'm hopefully will be buying another sign at the beginning of next year. Thank you for reaching out!
Jarod Springman
Asset Coordinator
Hendricks County Highway Department, IN