Elan City Inc. is the American subsidiary of the European Elan City Group whose office and manufacturing headquarters are based in France.
Since 2005, we have specialized in radar speed signs and have since expanded our technical expertise to a range of products for traffic and urban communication solutions.
Global Presence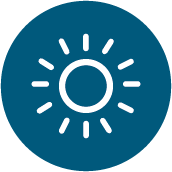 Elan City GROUP, specialist and world leader in radar speed signs
With over 30,000 signs installed worldwide in over 50 countries, Elan City is the world's leading manufacturer of radar speed signs. The installation of a radar speed sign is a highly visible public action for everyone in your community. Its reliability must be optimal and consistent in order to guarantee public support and a successful project.
Our status as world leader means that you can be secure in your choice!
We specialize in solutions for communities.
Because you have specific needs, we focus on offering a range of products with optimal:
effectiveness
reliability
ease of installation and use
As well as high-quality service by a team of specialists:
Before you buy: advice on choosing the best options for your needs, where to install the sign for optimal speed reduction
After your purchase: help with installation, getting started with the software, providing quick solutions to any technical issues.
Technical expertise in radar speed signs extended to other traffic calming and urban communication solutions
Because of the mutualization of the proven technologies in our radar speed signs (electronic, mechanical, software), we now offer a wide range of complementary products that benefit from the same reliability of our radar speed signs at a very competitive price (mutualization of investments, R&D and production volume):
Flashing beacons with integrated radar
Traffic counter
Child Bollards for School Zones
Information Display Signs
Passenger Information Display Signs
Our History – Key Dates
2005 Elan Cité, the parent company of Elan City, launched its first radar speed sign to respond to growing demand for traffic calming solutions.
2010 1000 radar speed signs installed
2011 Collaboration with the French Ministry of Transportation for large-scale deployment of radar speed signs.
2012 Creation of the Elan City Group and our American subsidiary Elan City
2013 2 new products were launched : the EVOCITY information display sign and the CITEA passenger information display
2016 Over 10,000 radar speed signs installed
2017 Launch of the flashing beacon EVOFLASH
2018 Opening of European subsidiaries in the UK, Spain, Italy, and Germany.
2020 30,000+ signs installed.
2021 Evotraffic traffic count and Signakid bollards for school zones
Improve circulation and communication with your constituentswithin your community
Thanks to the pooling of technologies proven in radar speed signs (electronic, mechanical, software, etc.), we offer you a range of complementary products benefiting from the same reliability as our radar speed signs at very competitive prices.
They trust us